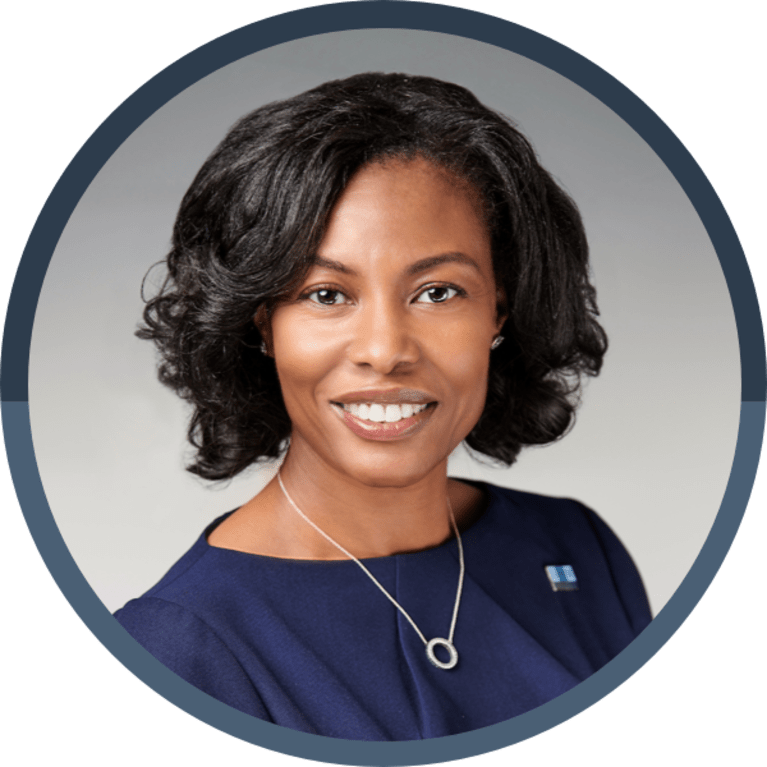 "With Congress and many state houses addressing workplace issues, there is an opportunity to unite diverse voices on national policies that influence modern workplaces and impact the 115 million Americans represented by SHRM's 300,000 members."
Emily M. Dickens,
SHRM Corporate Secretary and Chief of Staff
There are several issues ripe for bipartisan progress in Congress that impact work, the worker and the workplace.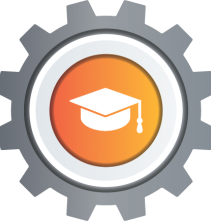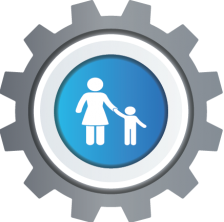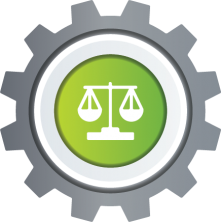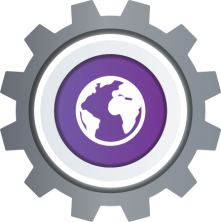 Support effective workforce development strategies.
Enact modern paid leave and workplace flexibility solutions.
Advance healthy work cultures and
workplace equity.
Build a modern immigration system that fuels economic growth and protects U.S. workers.
THE OPPORTUNITY TO CREATE BETTER WORKPLACES AND A BETTER WORLD
SHRM will be working at this pivotal time to craft and implement policies that improve the lives, livelihood and futures of millions of Americans. We look forward to partnering with policymakers to ensure America has a healthy, productive workforce that powers our economy and our nation.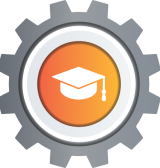 The average cost of college tuition at a four-year public university is $8,804 and will continue to increase yearly. 70 percent of college students are graduating with a significant amount of student-debt.

Providing tax-free educational assistance is a critical tool employers use to address the skills gap. SHRM believes that this is an important benefit for furthering higher education and to build an educated workforce to continue to position the U.S. to compete globally.

Policymakers should also look to build on initiatives to promote training and hiring of the formerly incarcerated, individuals with disabilities, and veterans to address the skills gap.

May 30, 2019: SHRM urged Congress to expand current employer-provided education assistance to include student loan repayment as a benefit. View SHRM's employer-provided education assistance infographic.

June 20th, 2019: SHRM's Chief Knowledge Officer Alexander Alonso testified on behalf of SHRM before the U.S. House of Representatives Select Committee on the Modernization of Congress. Alex offered expertise on how Congressional offices can cultivate diversity and improve employee retention among Capitol Hill staff. You can find his testimony here.

July 1, 2019: SHRM President & CEO Johnny C. Taylor Jr. sent a letter to several members of the Senate and House Armed Services Committees applauding their leadership in introducing the S.1383/H.R. 2618, the Portable Certification of Spouses Act. SHRM strongly supports S. 1383/H.R. 2618, which will improve the portability of professional licenses, providing certainty to military spouses and making it easier for them to continue working. This bipartisan legislation will benefit military families, local communities, and employers who are facing a growing skills gap.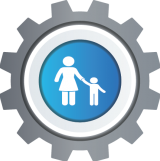 Workplace Flexibility and Leave
31 percent of employees expect to provide elder care within 5 years.



SHRM believes that the United States must have a 21st Century workplace flexibility policy that works for employers and employees alike, helping them meet work-life and organizational needs.



SHRM believes that public policy should build on current employer paid leave offerings and incentivize employers to expand voluntary paid leave and workflex options.
May 21, 2019: SHRM provided the Department of Labor (DOL) with comments on its proposed revisions to the Overtime Rule. SHRM's comments are joined by 51 affiliated state councils. You can find SHRM's full comments here.
SHRM's Take:
Supports the DOL's proposed update to the overtime rules, which allows employers to craft policies regarding compensation and flexibility that drive employee engagement.

Agrees with the DOL's decision to adjust the nationwide salary level using the same methodology used in previous rulemakings—without regional variation.

Urges the DOL to retain the process for updating the salary level through notice and comment rulemaking.

SHRM opposed the 2016 Final Rule on overtime exemptions which would have fundamentally changed the rules for employee classification. Through various forms of advocacy, including SHRM members attending SBA listening sessions, SHRM helped the Department of Labor to understand the proposal's impact on the workplace leading to the changes that are now included in the proposed rule.
June 12, 2019: SHRM provided the Department of Labor (DOL) with comments on its proposal to update the regular rate regulations under the Fair Labor Standards Act (FLSA). You can find SHRM's full comments here.


In general, SHRM's comment letter supports the Department's the Department's proposal, which will benefit employers and employees alike on key issues such as pay for leave and reimbursed expenses.
SHRM's Take on the proposed rule:
Supports the Department's efforts to modernize the regular rate regulations, excluding a wide-array of benefits from the regular rate calculation and providing much-needed clarity to the regulated community.

Supports the Department's efforts to ensure that wellness benefits are not adversely impacted by the possibility that they might need to be included in the regular rate of pay.

Supports the Department's proposal to provide a provision expressly excluding tuition programs from the regular rate of pay.

SHRM also suggests some additions and modifications to increase the clarity of when and which benefits should be excluded from calculations of regular rate.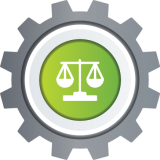 Employers must change their culture or sexual harassment will persist in the workplace with a third of employees still believing that their workplace fosters sexual harassment.

SHRM

believes that equity decisions should be based on the value of the position to the organization, competition in the market and other bona fide business factors.

Employers should be provided with a safe-harbor as an effective incentive to conduct proactive pay analyses and identify and address improper pay disparities.
SHRM's Take:
SHRM supports the spirit and intent expressed in the Equality Act. We support public policy efforts to bar workplace discrimination based on sexual orientation or gender identity. As the Equality Act continues to move through the legislative process, SHRM does want to ensure that it addresses specific issues like accommodation requirements and eliminated disparate impact liability – important issues that are not clearly addressed in the Equality Act. We will continue to monitor the Equality Act when it is considered in the Senate and will continue to support measures to address workplace discrimination.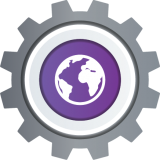 94 percent of employers would support a mandatory E-Verify system if it accurately authenticates the identity of new hires.



As employers work to close the skills gap, its critical they have the tools to hire a legal workforce and the ability to access top talent in fields like medicine, engineering, science, math and information technology. Workplace immigration is just one place employers find diverse talent.



SHRM advocates for access to top global talent for immigration-compliant employers, while protecting U.S. workers. A modern immigration system is one that is predictable and efficient with a fully electronic employment verification system that accurately authenticates identity.
May 16, 2019: SHRM issued a statement as the Trump administration announced its immigration proposal.
SHRM's Take:
We appreciate the administration's efforts in bringing forward a proposal that includes reforms to our outdated workplace immigration system. As America faces a growing skills gap, employers need a modern workplace immigration system that provides greater access to top talent and acknowledges that employers are best positioned to determine their skills and workforce needs.
SHRM will work with both parties in Congress and the White House to fashion bipartisan solutions that provide work-authorized talent, while protecting American workers.


June 4, 2019: The American Dream and Promise Act of 2019 (HR 6) passed the House of Representatives. SHRM advocates for a bipartisan legislative solution for Deferred Action for Childhood Arrival (DACA) recipients. An excerpt from SHRM's release on the bill's passage can be found below.
SHRM's Take:
We applaud the House for passage of bipartisan legislation that provides Deferred Action for Childhood Arrival (DACA) recipients and Dreamers legal status, work authorization and the opportunity to contribute permanently to the U.S. workforce. As the country faces a growing skills gaps, we must ensure that all workers educated and trained in the United States can contribute their talents to the American economy.



July 10, 2019: The U.S. House of Representatives passed H.R. 1044, the bipartisan Fairness for High-Skilled Immigrants Act. SHRM has supported this initiative since 2011 and reiterated that support in a letter to congressional leaders in February.

SHRM's Take:
Eliminating employment per country caps will create a first-come, first-serve green card system, putting talent and skills first so we can meet the current and future workforce needs of this country. SHRM strongly encourages the Senate to consider and pass this legislation in the same bipartisan fashion. You can find SHRM's statement here.
Now is the time for employers and HR to advocate on all matters work.
What do policymakers need to focus on to create better workplaces for
a better world?


Let us know: #WeAreWork