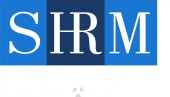 Together, we're making a monumental impact on 115 million workers.
With a network of 300,000+ HR and business leaders around the world, we're empowering those professionals to make a positive impact on the workplace. Join me in this effort to make better workplaces for a better world. Better workplaces, better world.
SHRM members have access to an ever-growing portfolio of tools
and resources including:


Downloadable forms, sample policies, how-to guides and presentations.
Direct access to HR experts for help and guidance.


Discounts on conferences, seminars,
e-learning and other development opportunities.
Webcasts and detailed research
on current topics.
SHRM's network is working to advance HR and maximize the potential of the 115 million employees directly impacted by
SHRM-affiliated professionals.



Jennifer Thompson, SHRM-CP
Director of Human Resources
Stephanie Gould, SHRM-CP Employee Relations Manager
Richard Catlett, SHRM-CP
Recruiter

Any time I have any HR-related inquiry, the SHRM website is always the first place I go. It's kind of become my Google.
There are so many great templates, so many great resources. Right now, for me, SHRM is a big safety net. If I don't know something—let me go research SHRM. … It relieves a lot of stress.


"SHRM is my partner, I use them on a weekly, if not every day basis. I look to them for job descriptions and for different articles on things that will help guide me to make decisions.



Work with us to transform the world of work.
Better Workplaces. Better World.