Building a Better Workplace Starts with You.
"Billions of wasted dollars. Millions of miserable people.
It's not a war zone—it's the state of the American workplace."
—Johnny C. Taylor, Jr., SHRM-SCP, SHRM president and CEO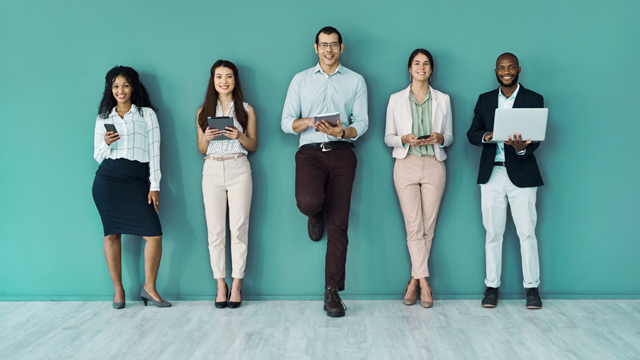 Now more than ever, building an inclusive company culture is crucial.
Inaction is no longer an option.
Bad workplaces have been the driving reason 1 in 5 Americans have left their job in the past five years. The cost of this turnover? An astronomical $223 billion.
Ultimate Kronos Group (UKG) has partnered with SHRM to provide scholarships to HR professionals looking to upskill and demonstrate their commitment to diverse, equitable, and inclusive workplaces.
Exhibit your ability to influence, drive and sustain an inclusive workplace culture with the SHRM Inclusive Workplace Culture Specialty Credential.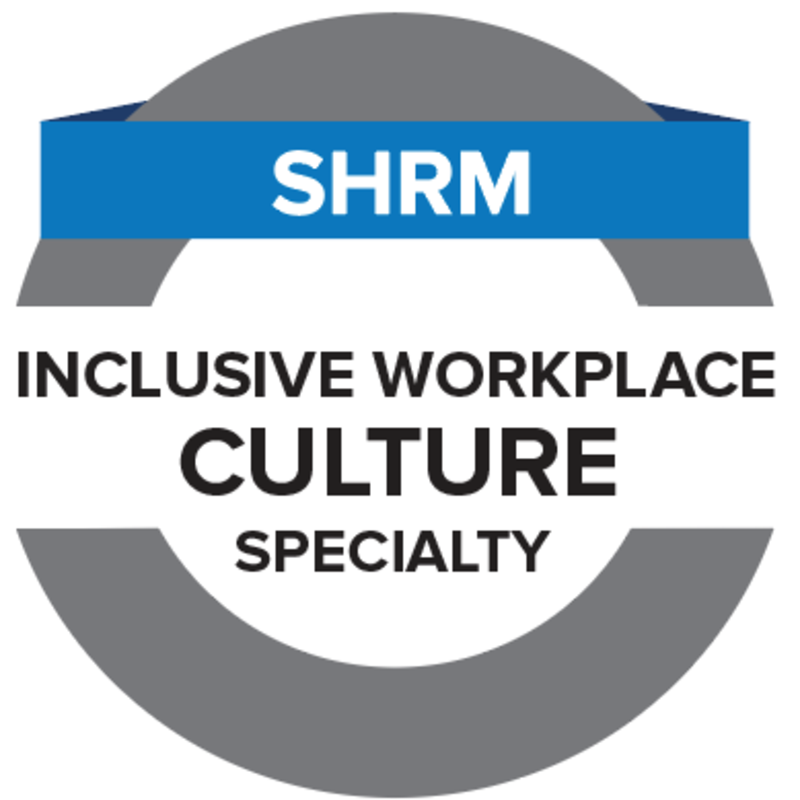 ABOUT THE SHRM INCLUSIVE WORKPLACE CULTURE SPECIALTY CREDENTIAL
The SHRM Inclusive Workplace Culture Specialty Credential gives HR professionals the strategies and tools needed to successfully shift organizational culture.
Every workplace has a culture, and whether it's intentionally designed or habitually overlooked is a critical differentiator in the success of an organization. Diverse, inclusive, flexible and engaging workplaces are where people thrive.
Throughout this program participants will learn to maximize potential by fostering a positive work environment rooted in inclusivity and belonging, ultimately unlocking the organizational gains of a diverse and dedicated workforce.
Earning your specialty credential includes successful completion of the following. In-person or live online seminar:
Inclusive Workplace Culture: Leading and Sustaining a Culture Transformation Three comprehensive self-paced SHRM eLearning courses focused on skills required for an inclusive workplace culture:

• Measuring Successes of an Inclusive Workplace Culture
• Introducing Allyship to Foster an Inclusive Workplace Culture
• Cultivating Support for an Inclusive Workplace Culture A 50-question online inclusive workplace culture knowledge assessment

After passing the assessment, apply your knowledge and add your SHRM Specialty Credential to your resume, e-mail signature
and social media profiles—proving your inclusive workplace culture expertise to your employer and your network.

When you foster an inclusive, diverse and engaging culture, it shows up in the bottom line.

Cultivate a Culture of Openness.
Sean T. Sullivan, SHRM-SCP Chief Human Resources Officer at SHRM
"We know that workplace culture has an extraordinary impact on people and that the importance of creating and fostering a positive culture has never been greater. Positive workplace cultures are characterized by high rates of retention, engagement, innovation and productivity, and the common theme running through each of these is the critical role of inclusive practices. The SHRM Inclusive Workplace Culture Specialty Credential demonstrates the importance of bringing together knowledge and application to advance the transformation of workplace cultures where many talents can come together to serve a common purpose."