FROM CONVERSATION TO CHANGE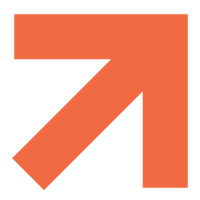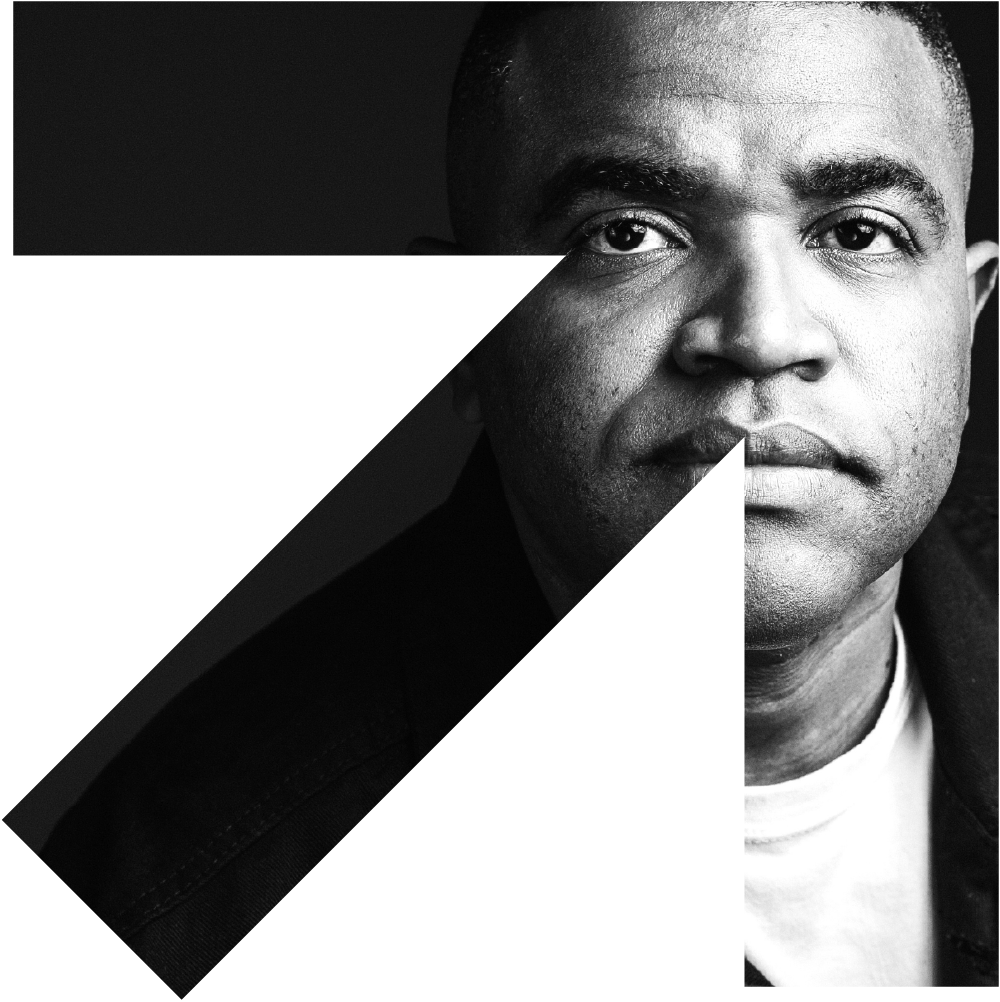 We began this work with the understanding that, although focused on the experiences of Black employees, this effort would ultimately transcend its scope to address the needs of other minority groups in the workplace.
As this report is released, we face growing issues of inequity related to the triple crises of 2020—the pandemic, social unrest and economic uncertainty. Our workplaces are struggling to stay solvent, stay safe and stay inclusive. It is our hope that the actions outlined in this report will promote crucial conversations in all workplaces—large, medium and small; rural and urban; and fully remote, onsite or hybrid.
Most importantly, these conversations must lead to action. We don't have the luxury of issue fatigue when we continue to compete for the best talent. We don't have the luxury of issue fatigue when employees' expectations and voices have led to unprecedented activism. And we don't have the luxury of issue fatigue as this country fights to retain its place as a symbol of freedom and opportunity to poor and oppressed people throughout the world.
We want to make clear that this report does not reflect the end of SHRM's work in this area. Simultaneously with the release of this report, SHRM is refreshing Together Forward @Work with new resources. Before convening its Blue Ribbon Commission, the organization had amassed years of content and resources on workplace bias, pay equity, and diversity, equity and inclusion (DEI). All of this information is readily available to members.
While we do not believe we have all the answers, this report presents solutions that can be duplicated in different workplaces under varied circumstances. SHRM leadership has confirmed that it will continue working on these issues—engaging all minds and voices—so that this work may be leveraged to help everyone in the workplace.
A major goal of this effort is to empower HR professionals to build more inclusive, equitable and diverse workplaces. The digital format of this report allows readers to chart their own paths in finding best practices, recommendations and resources that will fit their workplaces. We hope readers will review all the links in this document to garner ideas on how to develop, replicate and upscale these initiatives to meet employee and employer needs.
This effort is also about holding organizational leadership accountable for eradicating unacceptable practices, behaviors and systemic issues from their workplaces. To that end, we drafted a manifesto that challenges each of us to partner in making significant change for racial equity in our workplaces. This manifesto was the starting point for our efforts, and we hope you'll replicate that action by creating a statement of what is and is not acceptable in your organization's journey to creating a workplace that works for all. This process should include having candid, and sometimes difficult, conversations about what's working and not working in the organizational culture, and then turning those conversations into meaningful action.
The Blue Ribbon Commission on Racial Equity acknowledges the importance of the word "human" in our work. We assert that bias, discrimination and inequity in the workplace are organizational culture issues, and individuals with influence in the workplace must interrupt the systemic process that perpetuates these issues. We believe that diversity, equity and inclusion should be part of the overall business strategy and owned by the entire senior leadership team.
We believe the audiences for our work are HR professionals, People Managers, executives and CEOs. The outcome of our work should assist HR professionals by messaging to CEOs they are key to eradicating these issues and messaging to people managers that they play a substantial role in the employee experience, and therefore share equal responsibility for creating and maintaining inclusive environments where all within the organization have access to professional opportunities.
\
We believe the path toward equity includes recognizing there are systemic gaps that adversely impact certain groups. The path toward equity requires all in the workplace to be drivers focused on closing the disparity and acting overtly against bias and the lack of access to positions of influence. The path toward equity focuses on inclusion.
We recognize allies who have been voices, changemakers and sponsors of workplace equity and invite them to continue with us in these efforts. However, we urge those currently addressing systemic bias and exclusionary practices through philanthropy to also invest those resources into the professional growth and development of the underrepresented minorities who work for their organizations. Additionally, we urge these same workplaces to ensure that when people who belong to underrepresented groups ascend to positions of influence, they are not penalized for advocating and sponsoring the growth of other underrepresented employees.
We acknowledge the limitations of any single group to provide all the solutions to systemic workplace issues. Therefore, we seek to identify actions that can be quickly taken and resources that have been carefully scrutinized and can be utilized in the workplace to build a strong foundation on which to create organizational cultures focused on inclusion and equity.
Our work will seek to do the following:
Define a 21st century approach to address bias in organizational culture that will be used to produce and curate content and tools to develop inclusive and equitable workplaces.

Outline a robust set of actions that will drive a longer-range agenda—from cradle to career—on inclusion and bias in the workplace.

Develop metrics that ensure accountability at all levels of an organization.

Charge HR professionals with being change agents to ensure they are not barriers to inclusive and equitable workplaces and with providing leadership by listening, learning and acting.
"All of us have to look in the mirror and ask ourselves if we're ready to have those tough conversations with our senior leaders. We need to be able to say, 'Look, what we are do-ing today isn't working. And I have some ideas. And I have research backed by this Blue Ribbon Commission.' "
—Jason Lawson, BRC Member and
VP of Human Resources, Installed Building Products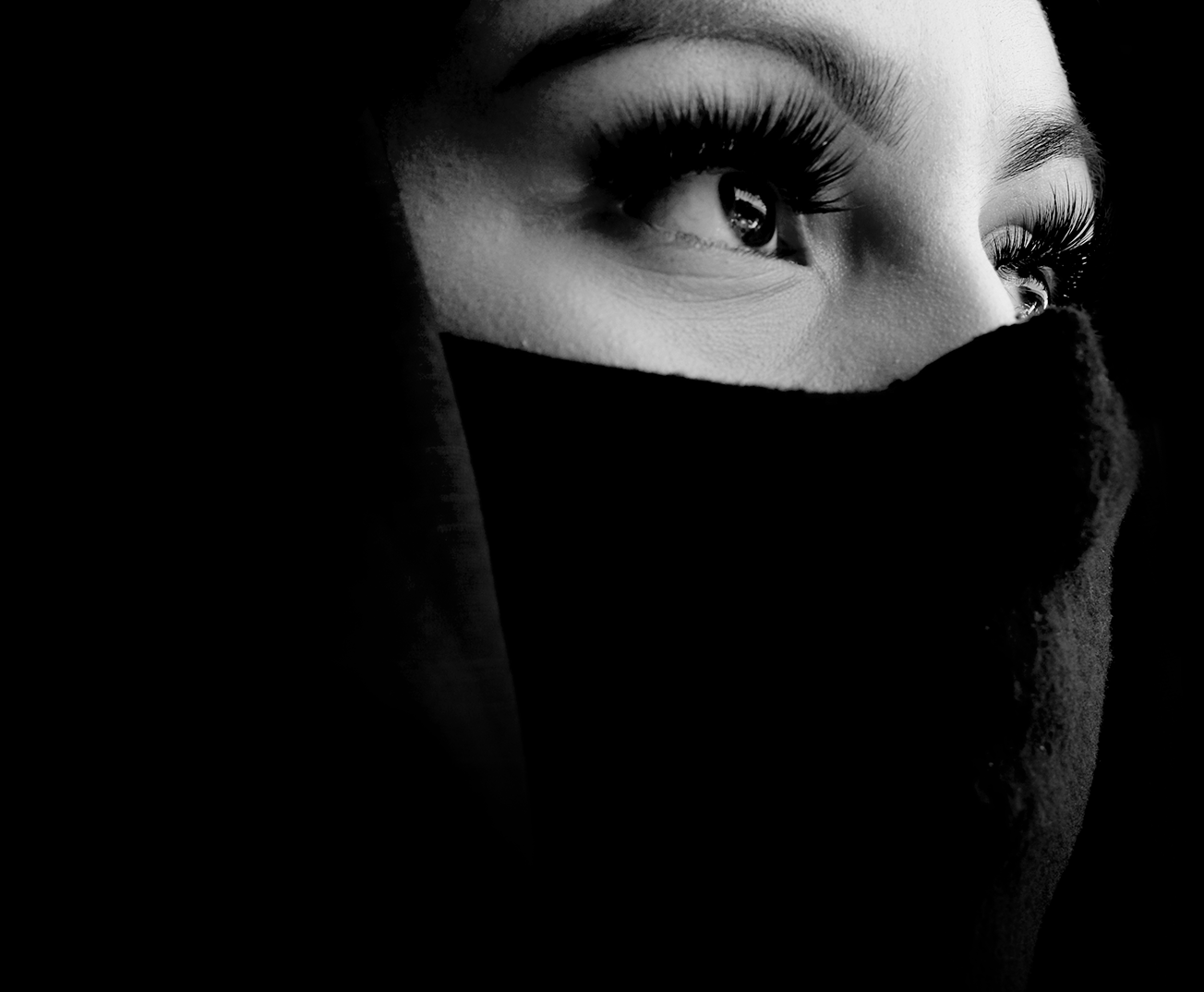 It is time for businesses to turn words into actions. Whether you're an HR practitioner, a People Manager, a CEO or responsible in any way for individuals in your workplace, you need to be empowered to act decisively when inequity, bias and racism appear in your workplace.
SHRM's Together Forward @Work platform was designed to reflect the best knowledge and expertise available—from SHRM's Blue Ribbon Commission on Racial Equity (BRC), from our members who are addressing these issues daily in their workplaces and from executives committed to creating inclusive cultures. Following months of intensive work, their recommendations are lending new, actionable insights for solutions to racial inequities at work.
"It was really exciting to be part of this fantastic group of people having this important conversation, knowing that SHRM would ensure it was not only thorough and comprehensive, but also effective in creating change. Uniformly, we all feel truly committed to actually making a difference, moving beyond just talking about things—which is an important piece—but also toward putting change into action."
—Dr. Eden King, BRC Member and
Lynette S. Autrey Professor of Psychology
RACIAL BIAS AT WORK PERSISTS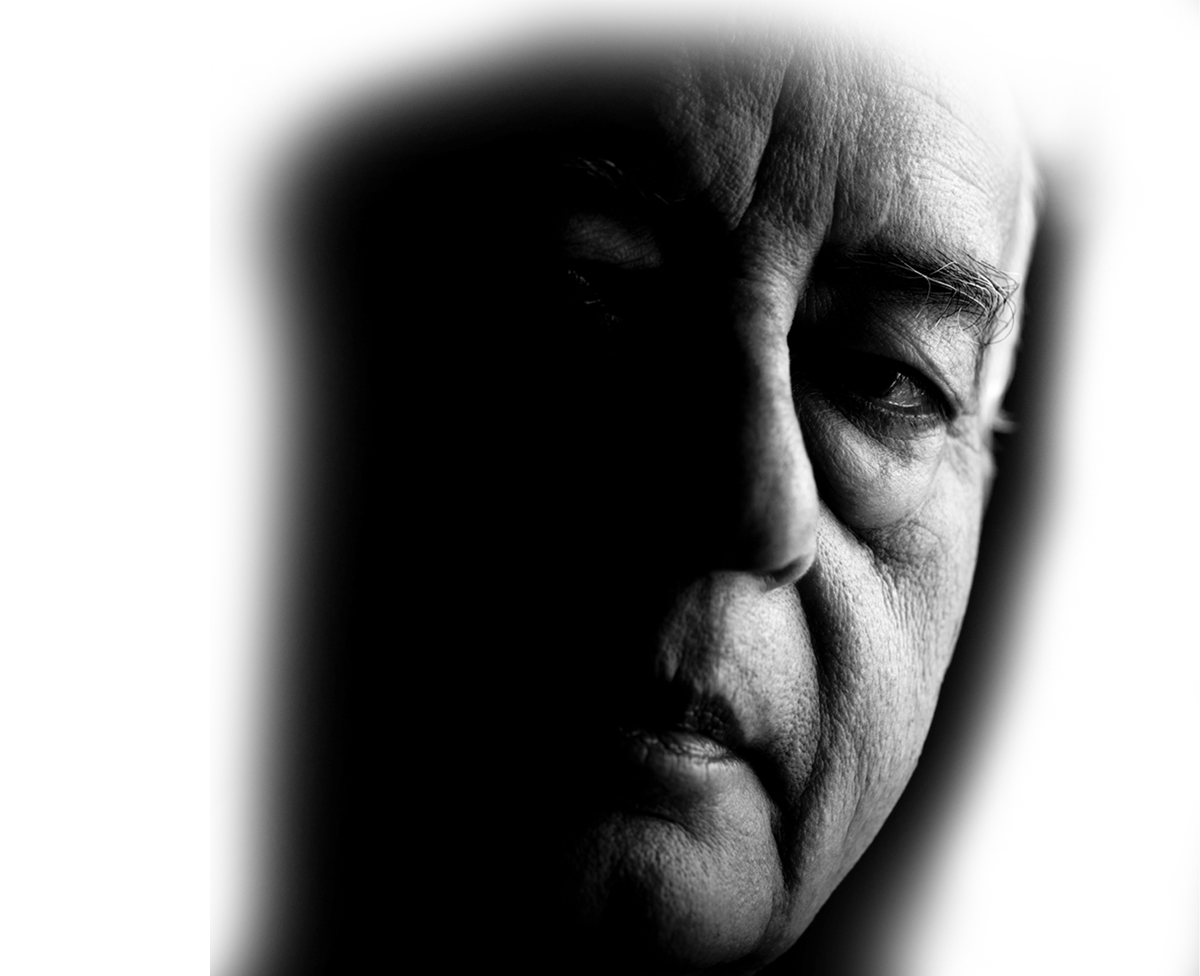 Despite decades of diversity programming, millions of employees feel frustrated and marginalized in the workplace. What businesses have been doing doesn't work. According to SHRM's own research, 14 percent of U.S. workers say they have been treated unfairly due to their race or ethnicity in the past year—and that number increased to 19 percent when respondents were asked about their experiences during the past five years.
This is especially true for Black Americans, who are reportedly 2 to 4 times more likely than others to experience unfair treatment based on race or ethnicity.
"We still need to dismantle the systems we operate that overlook and perpetuate the very bias being assailed. I think that's a miss. As HR leaders, we also can't pin this on the diversity leads of our businesses. It's a capability the future requires of our profession, and this can be asserted by SHRM as the global leadership voice on this matter."
—Rosanna Durruthy, BRC Member and
VP of Global Diversity, Inclusion and Belonging, LinkedIn
Indeed, more than one-third of Black employees (34 percent) say they faced unfair treatment at work based on their race or ethnicity over the last year. Nearly half of Black workers (42 percent) say they experienced this unfair treatment in the past five years.

Other demographic groups are also affected. In the past five years, 26 percent of Asian employees, 21 percent of Hispanic or Latino employees, and 12 percent of white employees claim to have experienced unfair treatment in the workplace due to their race or ethnicity.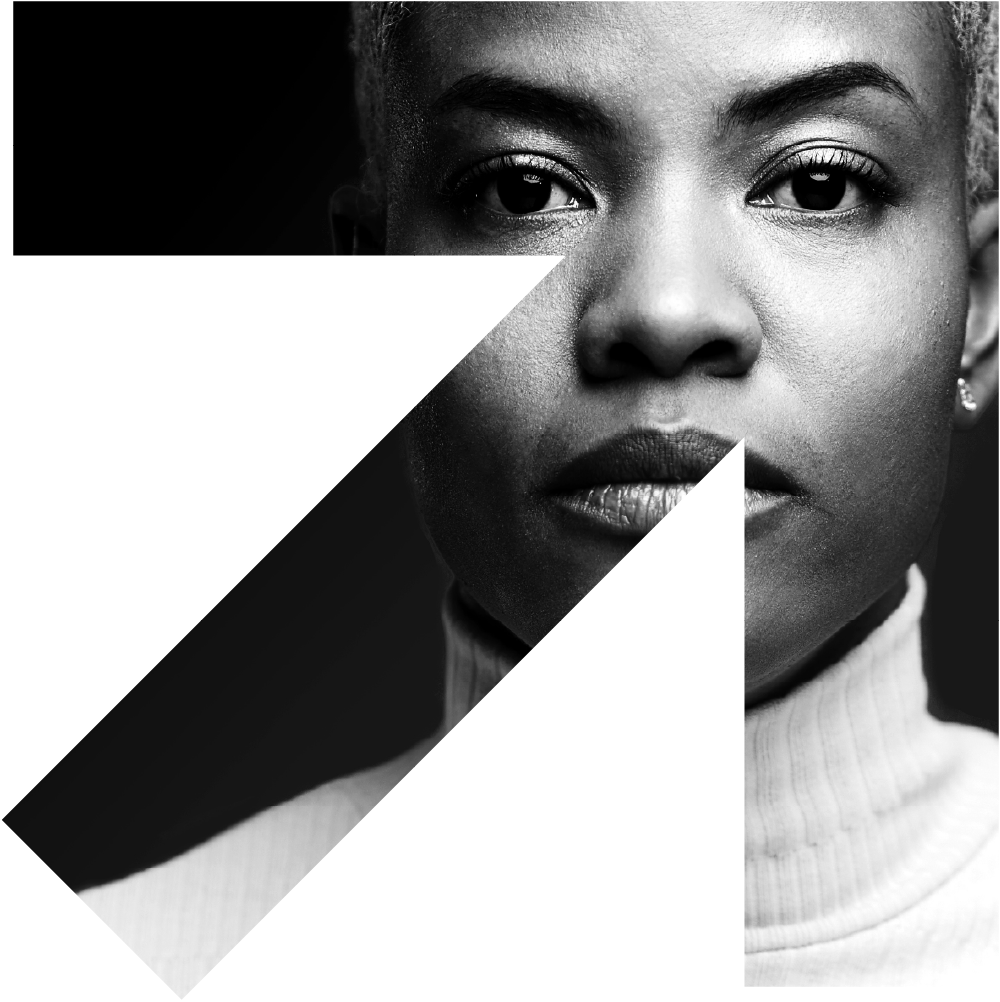 INEQUITY COSTS BUSINESSES BILLIONS
The situation goes beyond employer-employee relations—inequity is a revenue killer. Absenteeism, productivity loss and turnover due to racial inequity threaten the success of the enterprise.
Anxiety, stress and frustration are typical human responses to experiencing or witnessing unfair treatment based on race or ethnicity. Resulting absenteeism may have cost U.S. businesses more than $54 billion in the past year. Lost productivity was even more costly, hitting businesses with a price tag of nearly $59 billion.
Deep-seated worry among employees who see, or experience, unfair treatment also leads to costly turnover. When workers look for greener pastures where they will no longer feel marginalized, businesses pay the price. Over the past five years, employee turnover due to racial inequity in the workplace may have cost U.S. organizations up to $172 billion.
Download SHRM's new report,
CHAMPIONS FOR CHANGE: DEALING WITH INEQUALITY DIRECTLY
You can learn from and join with others in the fight.
SHRM's "Champions for Change" series spotlights global business leaders who have taken decisive action, inspiring others to follow:
Group President, Lifecycle Solutions and Chief Administrative Officer, Deere & Co.
Retired former President, KPMG Foundation and The PhD Project
If you were inspired by our "Champions for Change" stories, you might find these other SHRM resources useful:
Chief Executive Officer of Boeing Global Services, Boeing Co.
Head of Advancing Black Pathways
JPMorgan Chase & Co.
More stories are on the way from SHRM volunteer leaders and members who are confronting the industry- and talent-specific issues you face each day. SHRM looks forward to showcasing new Champions for Change as HR practitioners and other business leaders do their part in creating better workplaces.
If you watch a case study and develop an action plan for your organization, you'll receive professional development credits toward SHRM recertification.
You can create a snowball effect for positive change that can combat today's workplace inequities. SHRM encourages you to submit your own story of workplace change so others will be inspired by you, just as you were inspired by the champions of inclusion who came before.
SIX ACTIONS FOR ENGAGING IN INCLUSION
For organizations, action is all that matters. Here are six steps any organization can take right now to combat racism with purpose and intentionality:
Practice inclusive hiring & promotion like you believe in it
Don't be an organization that espouses inclusive culture but offers only limited opportunities to disadvantaged groups. Organizations that hire and promote inclusively—all the way to the top, including boards—show that they are truly diverse.
Redefine your culture and values
Have open dialogues about taboo topics
Most organizations have guiding principles, but how many actually live them? Workplace leaders need to change their organizational values to include real, measurable diversity and inclusion across all activities, and then calculate the impact.
Many employees already talk with their colleagues about taboo topics such as racism. Since employees will bring it up anyway, it makes sense for organizations to offer protocols that can guide discussions (not debates), fostering a safe space in which to conduct these conversations.
"HR practitioners and leaders of organizations need to focus on providing everyone in the organization a sense of belonging, a sense of connectedness, a sense of community and a sense of purpose. To accomplish this, we need to identify and remove the barriers that are preventing people from bringing their best selves to work every day.
Now, I know that's difficult, but that is the goal."
Invest capital in social impact funds and corporate social responsibility programs
Investing in social impact funds is one of the best ways to drive change. While it is admirable to donate money to organizations, most are not incentivized to achieve change quickly. An investment of venture capital in social impact funds, however, provides the incentive needed to propel real momentum.
—Dr. Tom C. Hogan, SHRM-SCP, BRC Member and Professor of Practice in Human Resource Management, The Pennsylvania State University
Rebuild your enterprise to be a force for good.
Organizations truly interested in replacing inertia with action should consider rebuilding themselves as a force for good in matters of social justice. This may entail changing revenue streams or adding another business line. Make sure to match serious intent with serious investment.
Market to those who have been ignored
Social injustice includes a failure to market directly to audiences devoid of opportunity. In the case of HR, organizations must diversify the makeup of their generalists and specialist corps so that they may elevate the entire profession and ensure a workforce that looks like the U.S. population.
SHRM'S DE&I ACTION-TO-CHANGE TOOLBOX
Bringing these six actions to practice is not easy. For this reason, SHRM has developed a toolbox to combat racial inequity and its bottom-line costs. Practically speaking, organizations must have the right resources and tools for action. We must be allies, change-makers, and sponsors of workplace diversity, equity and inclusion.
Informed by the Blue Ribbon Commission's recommendations, we have created a toolbox—just for SHRM members—that can spur real, lasting change in organizations.
Inclusion Playbook: HR professionals and others in the workplace can now download this step-by-step guide to build diverse, equitable and inclusive workplace cultures.

Conversation Starter Cards: To create better workplaces, HR practitioners and other business leaders must first improve the negative cultures that undermine equity. Employees need permission to talk openly and respectfully with their managers and each other to uncover the truth about racial bias and inequity at work. These conversation cards can start that dialogue, allowing workers to listen and ask thoughtful questions while gaining new insights into current problems.
HR Inclusion Code of Conduct: All employers should strive to foster an environment where its employees feel respected, valued and empowered. Aligning these values with expected standards of behavior—and communicating them to all employees—is a must for creating a truly inclusive workplace.
Lexicon of Common Inclusion Terms:

When having race-related conversations in the workplace, language matters. Organizations should review their existing definitions for all key constructs in the realm of inclusion, using the key terms that are most applicable and respectful in today's diverse world.

Resource Guide:

SHRM members can tap this evolving, curated collection of readings, research and other tools for practical implementation of workplace solutions:
"Courageous leaders grounded in values move people—and, in return, change outcomes. If there is a strategy, it is simple: What gets measured gets done. I will not pretend that we are done, but we are having honest discussions and there is momentum for change."
—Michelle Nettles, BRC Member and
Chief People & Culture Officer, Manpower Group

According to the Blue Ribbon Commission, promoting diversity, equity and inclusion in the workplace is impossible without a strong focus on empathy.
Empathy is not a nice-to-have soft skill. It is a business skill, and the strongest driver of inclusion and equity. From CEOs to entry-level employees, we all need to put ourselves in others' shoes and learn from their unique perspectives.
SHRM recently surveyed almost 2,500 U.S. workers to gauge their views on empathetic workplaces. Their responses point strongly to the business case for empathy:
The majority of workers (78%) who expressed an opinion agreed that employees who demonstrate empathy at their organization are viewed as better overall performers.
Employees scoring their organization high in empathy are 3.75 times more likely than those who score their employer low in empathy to recommend their employer to someone looking for a job.
Employees scoring their organization high in empathy are twice as likely as those who score their employer low in empathy to say their organization is more financially sound than organizations that are most like their place of work.


Low-scoring organizations will also struggle with costly turnover:
Employees scoring their organization low in empathy are more than twice as likely to have actively searched for a new job in the past six months as those who score their organization high in empathy.
SHRM members can download SHRM's report, Empathy: DE&I's Missing Piece
SHRM believes that empathetic cultures can, and should, be measured. Organizations need to identify potential weak spots and understand what is working well in their culture. They also need benchmark data to compare themselves to their competitors and track their own progress over time.
To measure an organization's empathy, the Blue Ribbon Commission created the SHRM Empathy Index, which will be available to all SHRM members.
The Empathy Index is designed to be a quick-pulse assessment of inclusion-oriented behaviors within an organization. Using five components and a total score of 0 to 100, the index explores the core constructs in the DE&I space and how best to track them. The higher your organization's Empathy Index score, the more committed your organization is to combating racial inequity.
In creating the five components, SHRM's Blue Ribbon Commission considered the most perceptible elements of an empathy-based workplace culture. These elements go to the heart of the central question every organization must ask itself: How does my organization foster meaningful inclusion?
The factors that make up the Empathy Index are:
BELONGING
My organization provides a sense of belonging to all staff.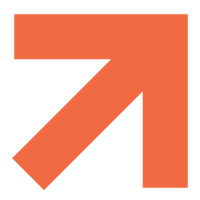 INCLUSION
My organization demands inclusion.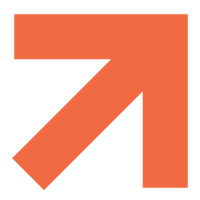 OPENNESS
My organization fosters openness to different perspectives.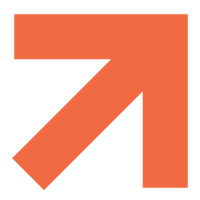 CONFLICT MANAGEMENT
My organization resolves conflict rather than buries it.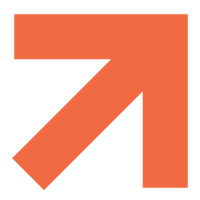 NON-DISCRIMINATORY PRACTICES
My organization does not make decisions based upon a person's identity.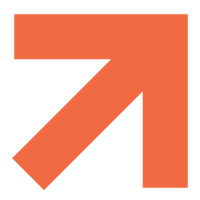 Now that you understand the Empathy Index, the question becomes this: How does your organization compare to others?
SHRM is investing resources to make sure you have the tools needed to help measure empathy in your organization to allow you to optimize your potential. Through the summer of 2021, SHRM will engage a select group of organizations across industries and of different sizes to establish a baseline data set, allowing you to benchmark against the competition. Once the baseline is established, you will be able to celebrate your organization's successes, acknowledge your failures and turn weak points into strong suits. You will be empowered to make your organization more empathetic.
Benchmarking data derived from the baseline data set, so you can gauge how your organization scored relative to others. Please e-mail Knowledge@shrm.org to be among the first to receive SHRM's Empathy Index benchmarking data.
"We have a truly American problem. We have an empathy deficit. We have given up on understanding the hearts of our fellow humans. We've collectively lost the ability to look through others' eyes, to walk in their shoes.
But empathy is a natural state. As humans, we want to know and understand each other. It gives us safety. This is why it's not necessarily something we can teach or learn. It's more like a muscle—something we should exercise, strengthen and use regularly.
Empathy is also not a soft skill. It's a business skill. It's what enables people to work cooperatively with others who have very different experiences, preferences, styles and opinions. CEOs have an obligation to demonstrate empathy in their leadership. But it really comes down to HR to put it into practice in the workplace and hold everyone accountable for it. We can hire for it, incentivize it and reward it."
—Johnny C. Taylor, Jr., SHRM-SCP
President & CEO, SHRM
WHAT DOES THE FUTURE OF INCLUSION LOOK LIKE?
The future of inclusion involves organizations embracing empathy on the road to inclusivity. However, unless diversity, equity and inclusion initiatives are properly implemented, investment is not enough. The $8 billion that companies spend annually on DE&I programs, while well-intentioned, is not necessarily money well spent. For example, white men still occupy two-thirds of C-suite positions and nearly 60 percent of senior vice president posts, according to a study from McKinsey and LeanIn.Org.
To become more inclusive, organizations need to adopt a broad-based approach, supplementing financial investment with more diverse hiring practices, more robust workplace conversations, more DE&I-focused compensation structures and other action items. Many organizations are on the right path, but positive momentum will only be sustained with a comprehensive commitment to inclusivity.
To score higher on diversity, equity, and inclusion metrics, continuous education is key. HR practitioners and other workplace leaders—especially people managers—must constantly polish the skills needed to create equitable and inclusive work experiences for all employees. SHRM provides numerous resources to build these skills:
SHRM ANNUAL CONFERENCE AND EXPOSITION:
The world's premier global HR event draws up to 20,000 HR leaders each year. SHRM22, which takes place June 12-15 live in New Orleans and online, will offer you an opportunity to Cause the Effect you want to see in the world of work and in your own work by delivering our most robust DE&I track in history. As you use these Together Forward @Work resources to initiate change in your workplace and begin to identify your persistent challenges, bring them to SHRM22 and walk away with action plans to knock them down.
Your solutions for building a diverse, equitable and inclusive workplace are waiting. Download the Action-To-Change Toolbox and receive an exclusive registration code to join us at SHRM22.

SHRM offers a rotating schedule of live and on-demand courses, enabling HR professionals to develop the competencies needed to succeed in a 21st century workplace. Check out the "Inclusive Workplace Culture" series to unpack new ways to promote authenticity and psychological safety at work. For a look at SHRM's full array of competency-based HR education opportunities, visit our Educational Programs site.

Join us in Austin, Texas, or virtually, October 25-27, for the definitive DE&I event for HR and other business leaders. With three engaging days of learning and networking, you will get the tools, best practices and actionable solutions you need to build a more diverse, equitable and inclusive workplace. Space is limited this year, so reserve your spot now or risk missing this exceptional opportunity.

INCLUSIVE WORKPLACE CULTURE SPECIALTY CREDENTIAL:
Gaining the advantages of a strong, DE&I-driven culture is made possible through SHRM's highly coveted specialty credential. Anyone with a passion for cultural change can earn the credential, which comprises three comprehensive SHRM eLearning courses and a knowledge assessment. On completion, add your specialty credential badge to your resume and social media profiles, verifying your DE&I expertise and your role as a change agent for belonging and inclusivity. SHRM-CP or SHRM-SCP credential-holders can earn 22 PDCs toward recertification by completing the training.
PEOPLE MANAGER QUALIFICATION (PMQ):
Workplace culture and People Managers are closely connected. In fact, 58 percent of employees who quit a job due to workplace culture say a poor manager was the main reason they ultimately left. And the cost of this turnover added up to $223 billion over the past five years.
These days, with so many workers struggling under the stress of perceived workplace bias, People Managers are on the front lines. This is new for them. And the SHRM PMQ is here to help. This self-paced, virtual learning experience combines interactivity, gamification and edutainment to engage People Managers, sharpen their leadership skills, and empower them to build diverse, equitable and inclusive teams. Managers who earn the SHRM PMQ demonstrate superior skills in enabling work environments that promote togetherness and increase productivity.
More than 1,500 people have already embarked on their PMQ learning journey. And it's always changing and evolving. Not only do we review and revise PMQ content based on learner reactions, we also continue to add new PMQ episodes based on the needs of workplaces worldwide. Early in 2021, we added new episodes addressing the complex and challenging issues of social justice and workplace bias, allowing learners to explore the workplace impact of these issues through the unique PMQ lens.