VSP Global® Network Providers $219 Use code AFFVSPNPRM
Premier Program Providers $199 Use code AFFVSPPRM
Supporting You, Your Team & Your Practice
With SHRM membership, you and your team are placed on a path for success.

VSP Global and SHRM are partnering to bring you the trusted HR-related content, tools & resources, and solutions to help assure compliance, save valuable time, alleviate frustration and allow you to advance your practice.
Scroll down to view all SHRM offers available to you!
SHRM's vast array of online resources help you stay current on all HR disciplines and operations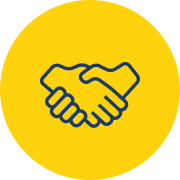 Stay compliant with federal, state and local regulations through policy updates and how-to guides.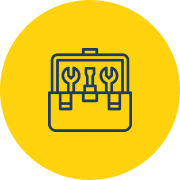 Save time with thousands of customizable templates, job descriptions, policies, toolkits and forms.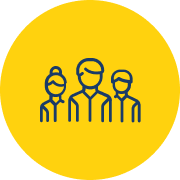 Call, chat or e-mail SHRM's certified HR Knowledge Advisors for guidance on your most pressing HR questions.
You have a lot on your plate. That is why SHRM has created development options and joined forces with industry leading partners to offer solutions that enable agility, efficiency and optimization on all things work.
Become a member to take advantage of exclusive VSP Global offers and discover the best business solutions for your practice
Does your practice employ 100 people or less? SHRM now offers affordable legal protection! Keep your practice compliant and safe with a Small Business Legal Plan. SHRM LegalNetwork is backed by LegalShield, a company with nearly 50 years of experience.
Did you know more than 50 state labor law updates occurred in 2020 already? Don't put your organization at risk for an expensive penalty. J.J. Keller's Labor Law Poster subscription ensures you receive the annual required posters and will sent updated posters with each change. Use code AFFVSPLLP today!
An employee handbook can be the key to preventing legal issues and protecting your practice. Although there is no formal legal requirement, a handbook ensures alignment with expectations, policies and procedures. Get access to an updated template here for your state at a nominal price and update with your own specific policies. Best practice to update every six months. With the complications around COVID-19 it is recommended you take another look at your edits, including all the state specific policies and procedures.. Use code AFFVSPEHB today!

SHRM People Manager Qualification (PMQ)
Looking to build or to increase solid people management and team leadership skills for yourself or others in your practice? The SHRM PMQ is a self-paced, virtual learning experience that uniquely combines interactivity, gamification and edutainment to engage learners Approximately 15 hours of learning time.
VSP Global® Network Providers use code AFFVSPP-PMQ
Premier Program Providers use code AFFVSPNP-PMQ
SHRM membership provides you continued access to key tools and resources to support the practice of HR. Stay connected to business solutions and HR content to sustain and grow your practice.
Premier: AFFVSPRM | Non-Premier: AFFVSPNPRM