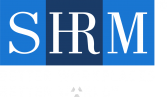 Download SHRM's 2019 Culture Report
Success in the workplace means prioritizing the management of people, guiding employees' development and cultivating a strong sense of collective purpose at work. Culture impacts the workforce – and the bottom line.
By submitting this form, you are agreeing to receive communications from SHRM about this product and other related products and services. You can unsubscribe at any time by clicking 'Unsubscribe' at the bottom of any email you receive.
By submitting this form, you are acknowledging that you have read and agree to the SHRM Privacy Policy and Terms of Use.